Halfway through 2014, I got involved with local game studio
Celestial Games
to help make a new game, 
Battle Arena Drones
(BAD). BAD is a full 6-axis multiplayer space shooter, where players build up and control their drones to destroy other players' drones.
The game is still very early in production, and most of the art will change as the game evolves. The primary function of the art for now was to make it more appealing to the public, while it is still in a very beta state.
I have been heading up the art direction and general look and feel of the game.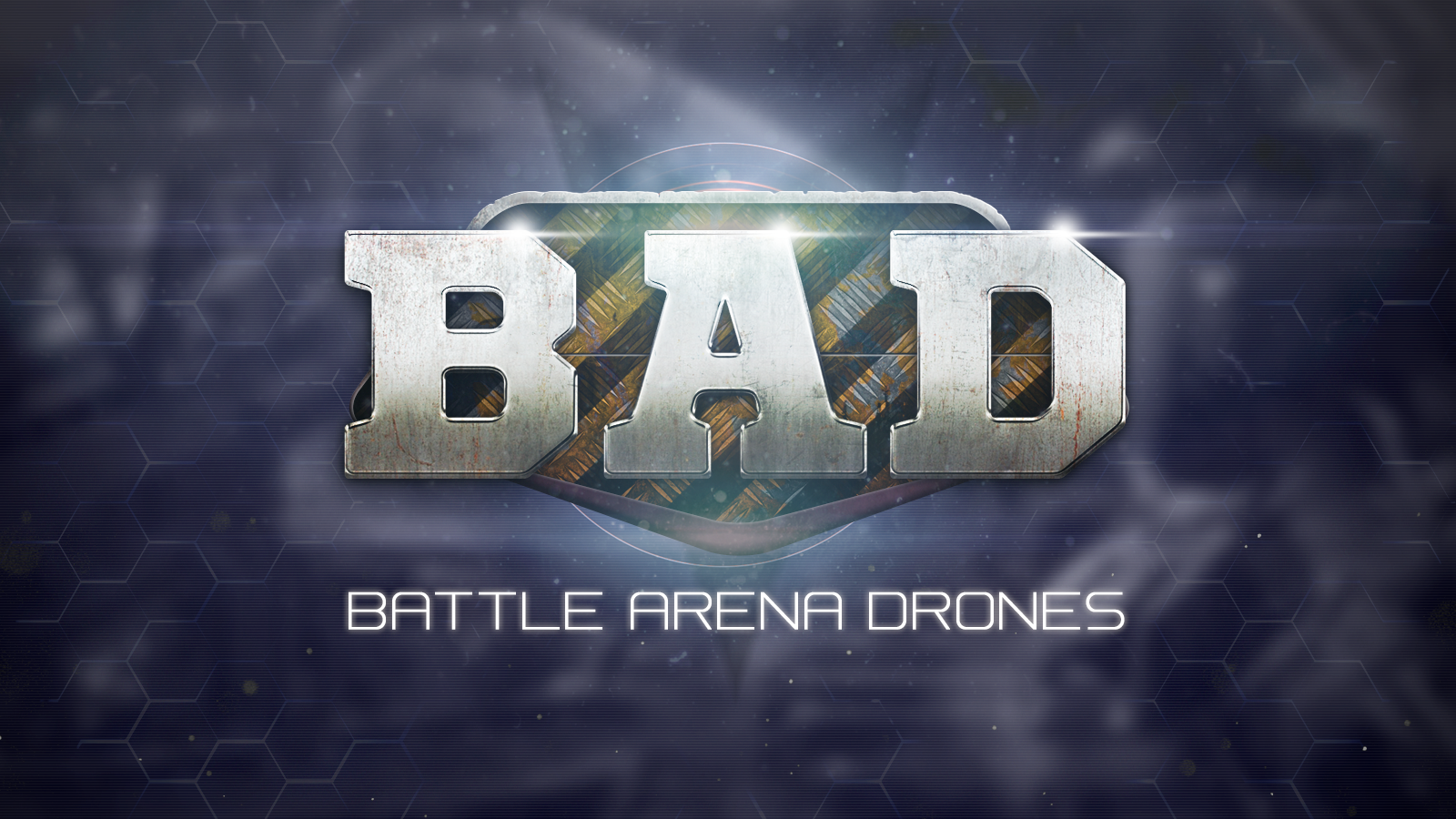 Initial button experiments: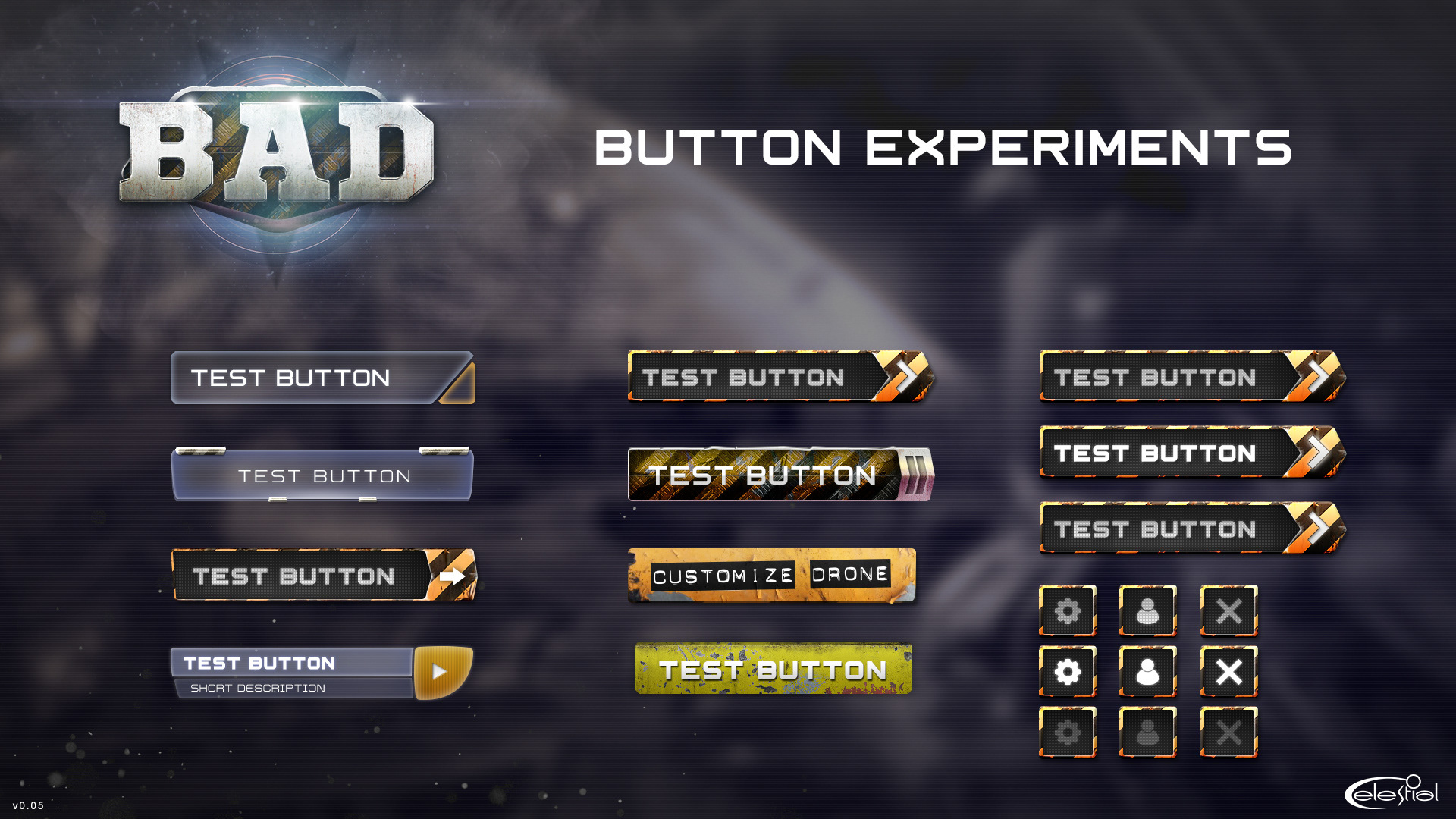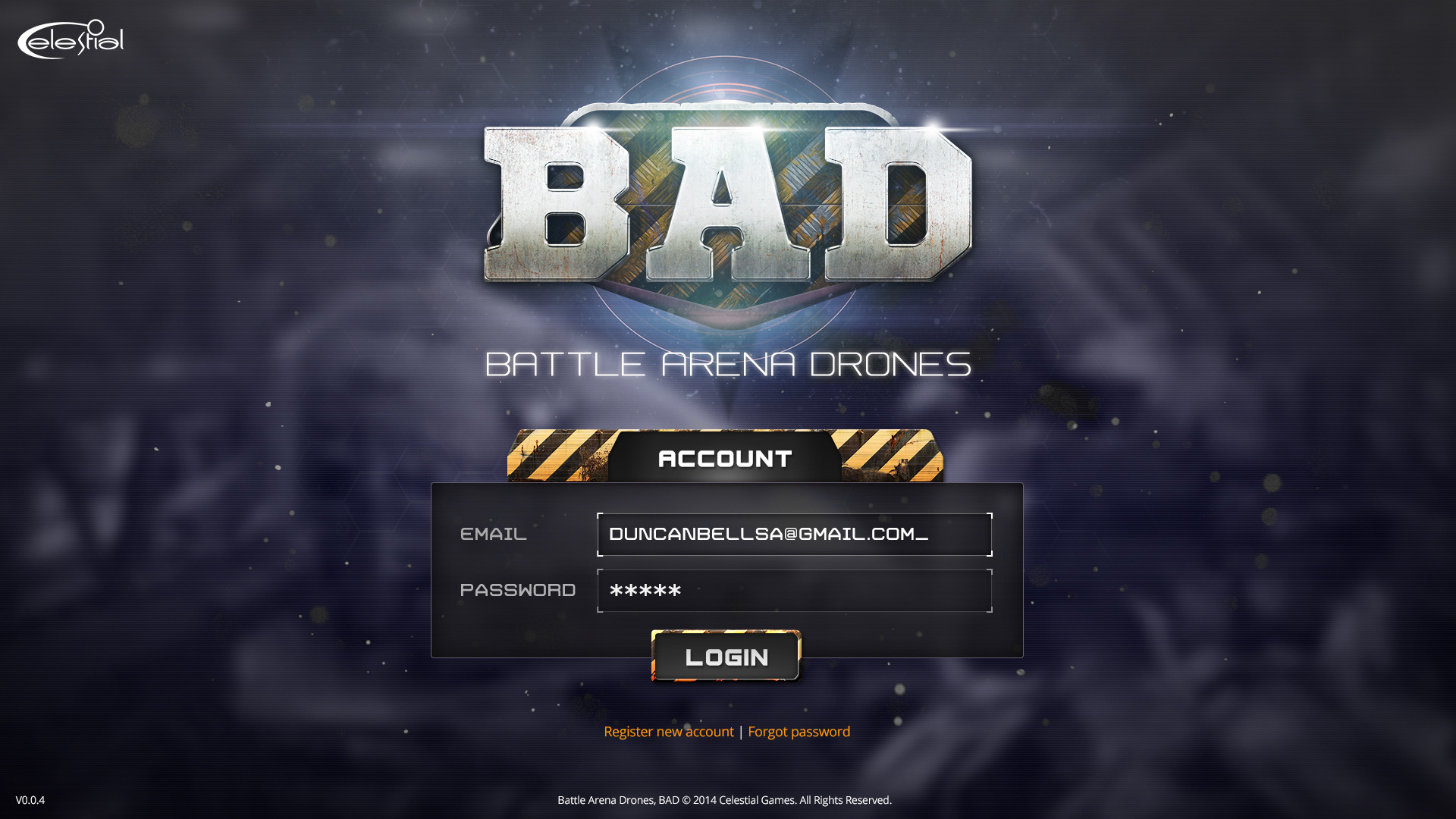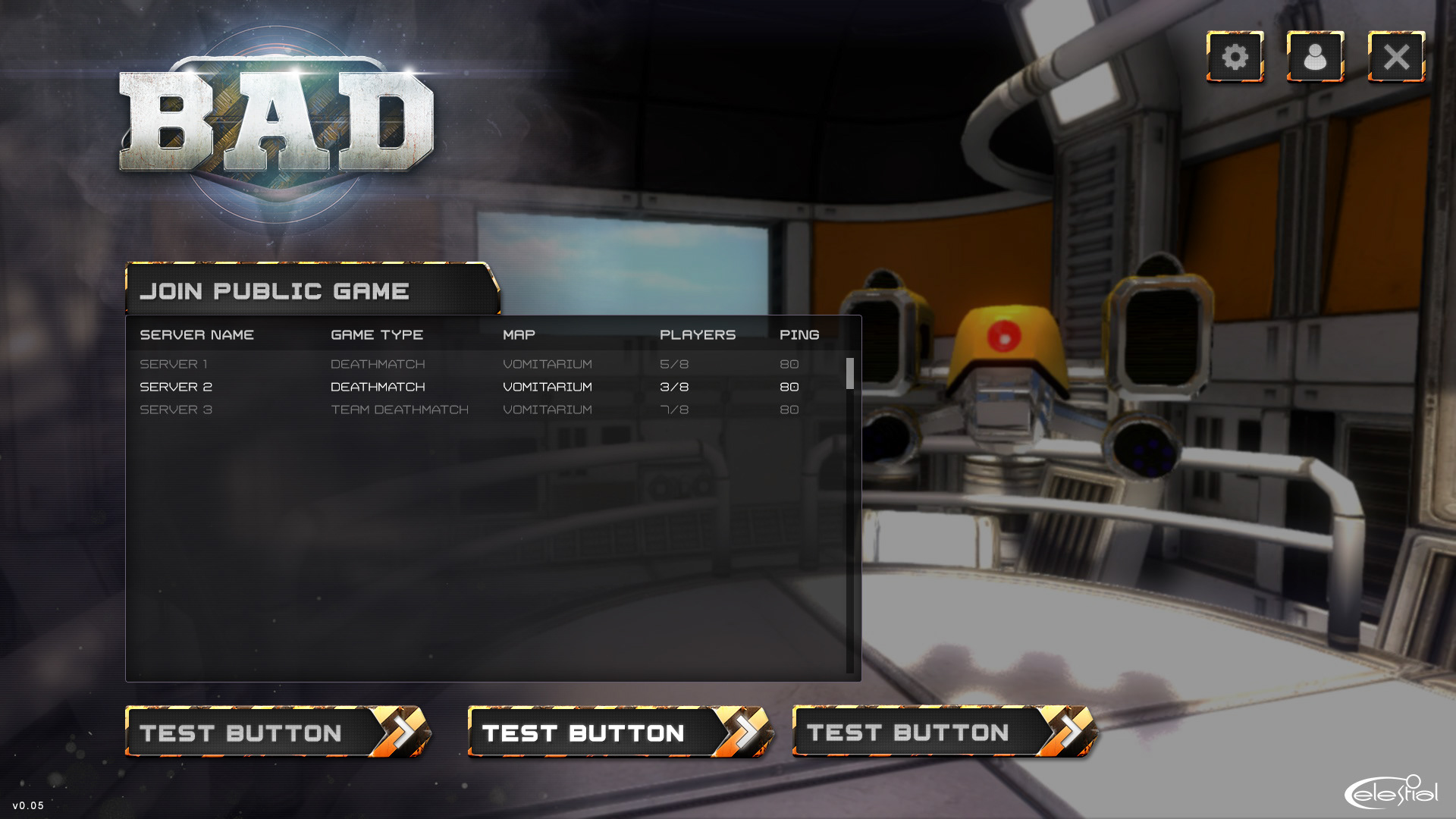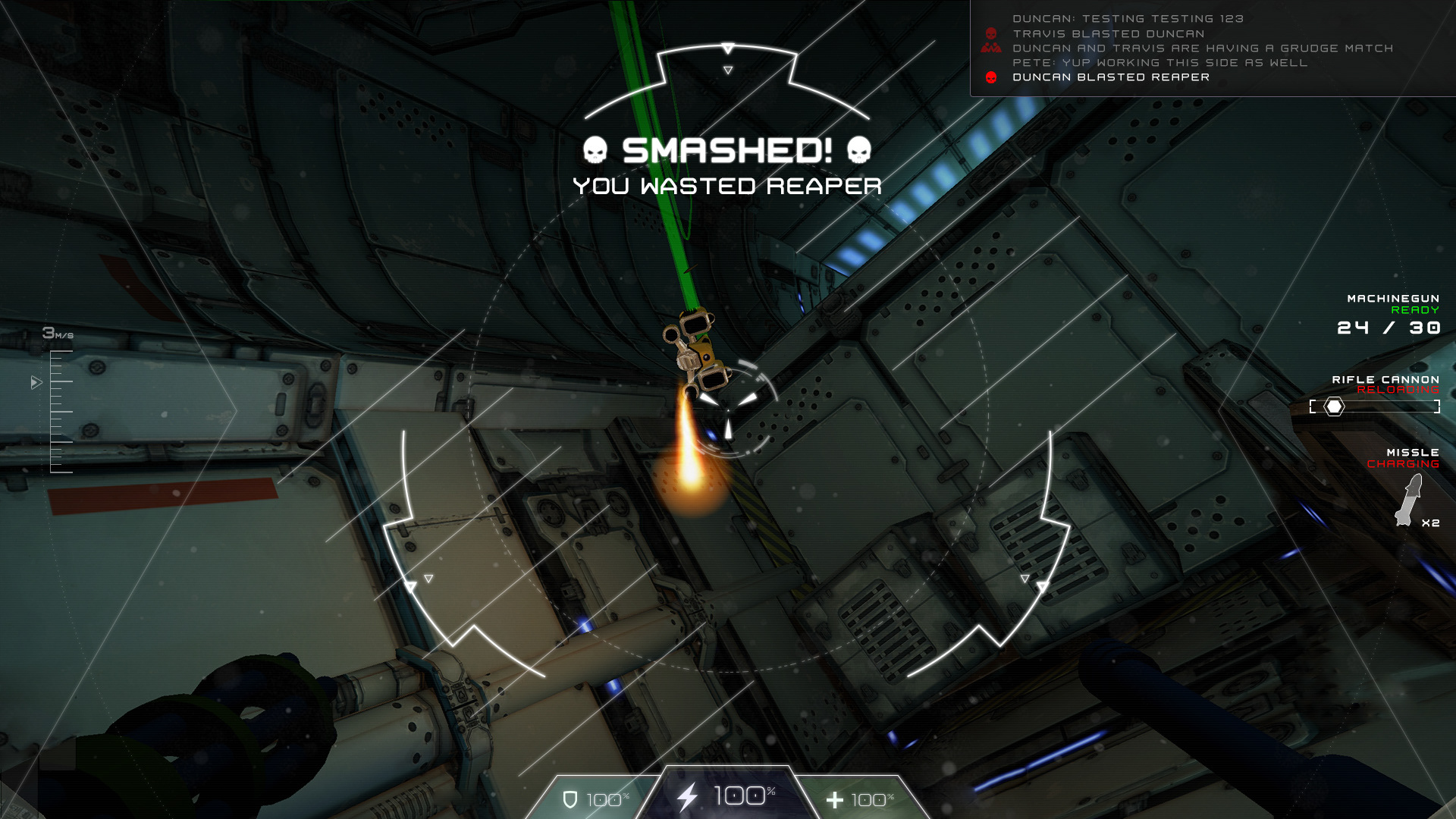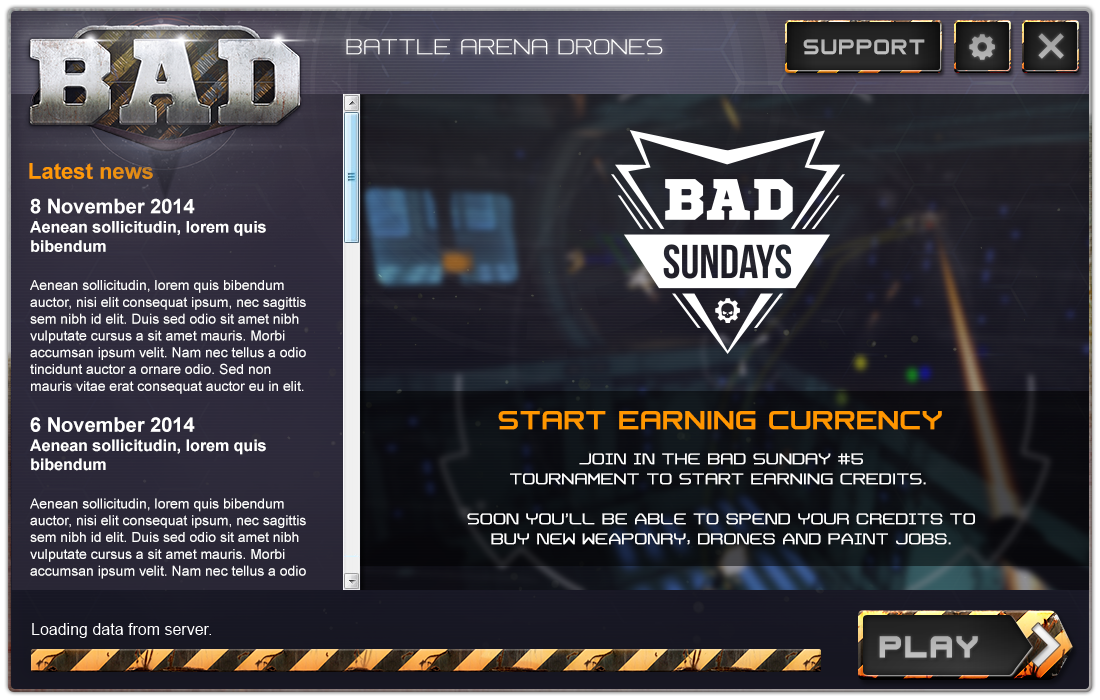 Evil Weapons Corporation logos:
The games' enviroment is structured around weapons manufacturing corporations, who use drones to test out their equipment. Each corporation specialises in a certain field, and users can purchase weapons and upgrade their drones in the game.