While working at Hellocomputer, we pitched on a account to redesign the Sun International digital properties. The client had concerns that the website was not addressing the issues they were hoping. 
All photographic images and logos are the intellectual property of Sun International.
The landing page was simplified to help users either find a location to head to, or to let them explore.
Once users had browsed the landing page, they could click the "Stay" button to look for a place to stay. The venues would be automatically filtered, and the user would be prompted to read more about a venue.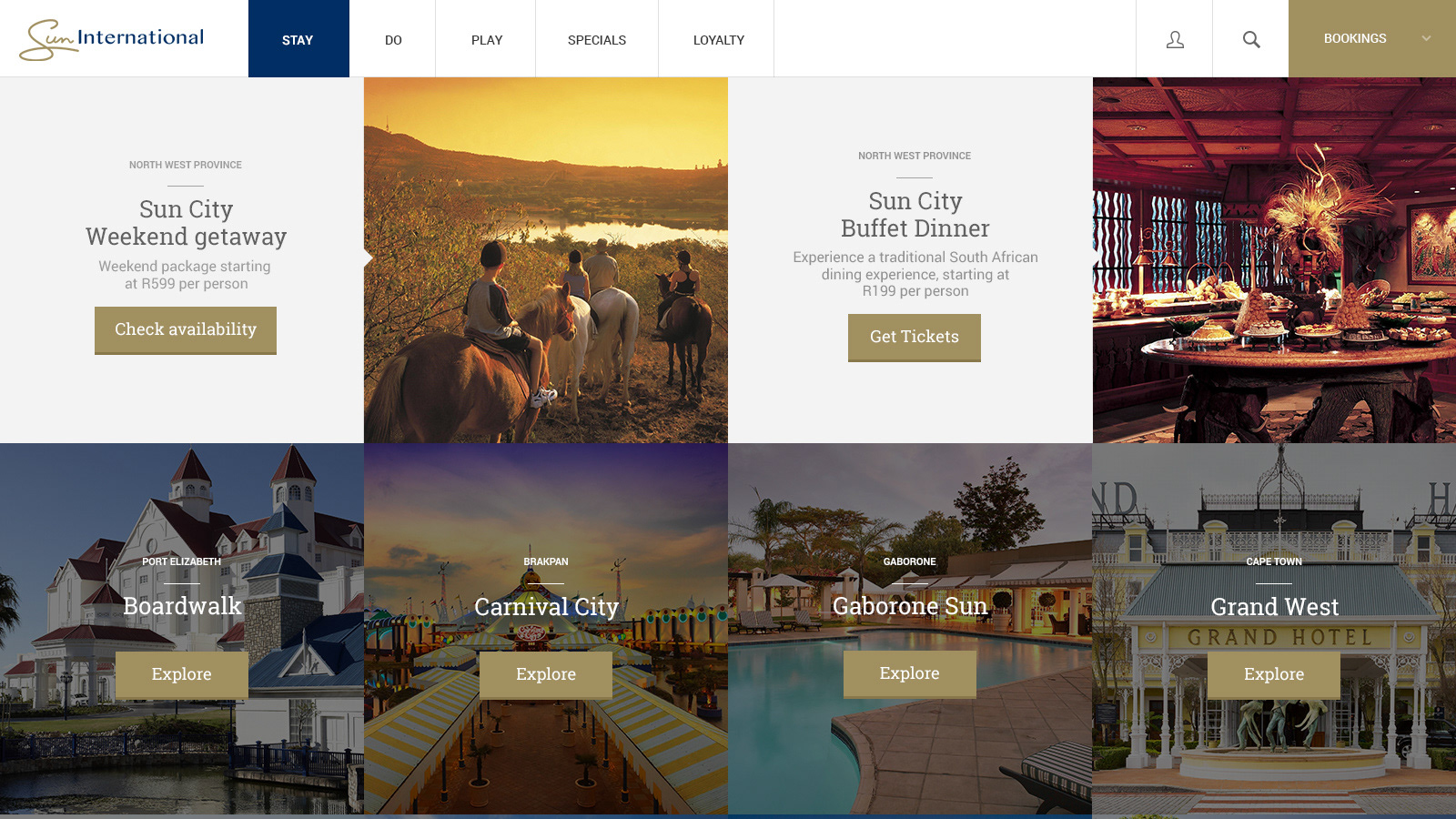 Once the user had selected a property, a left-hand navigation would appear that would relate to that specific property. The user could then scroll the page to see the promotions and special offers, or look the the navigation for more specific categories or pages.
The layout was designed with mobile devices in mind, as the pages would scale dynamically to fit each device. Users could then easily scroll and navigate to the content they would require. A small re-ordering was made for device specific requirements. For example, mobile devices had the contact number upfront.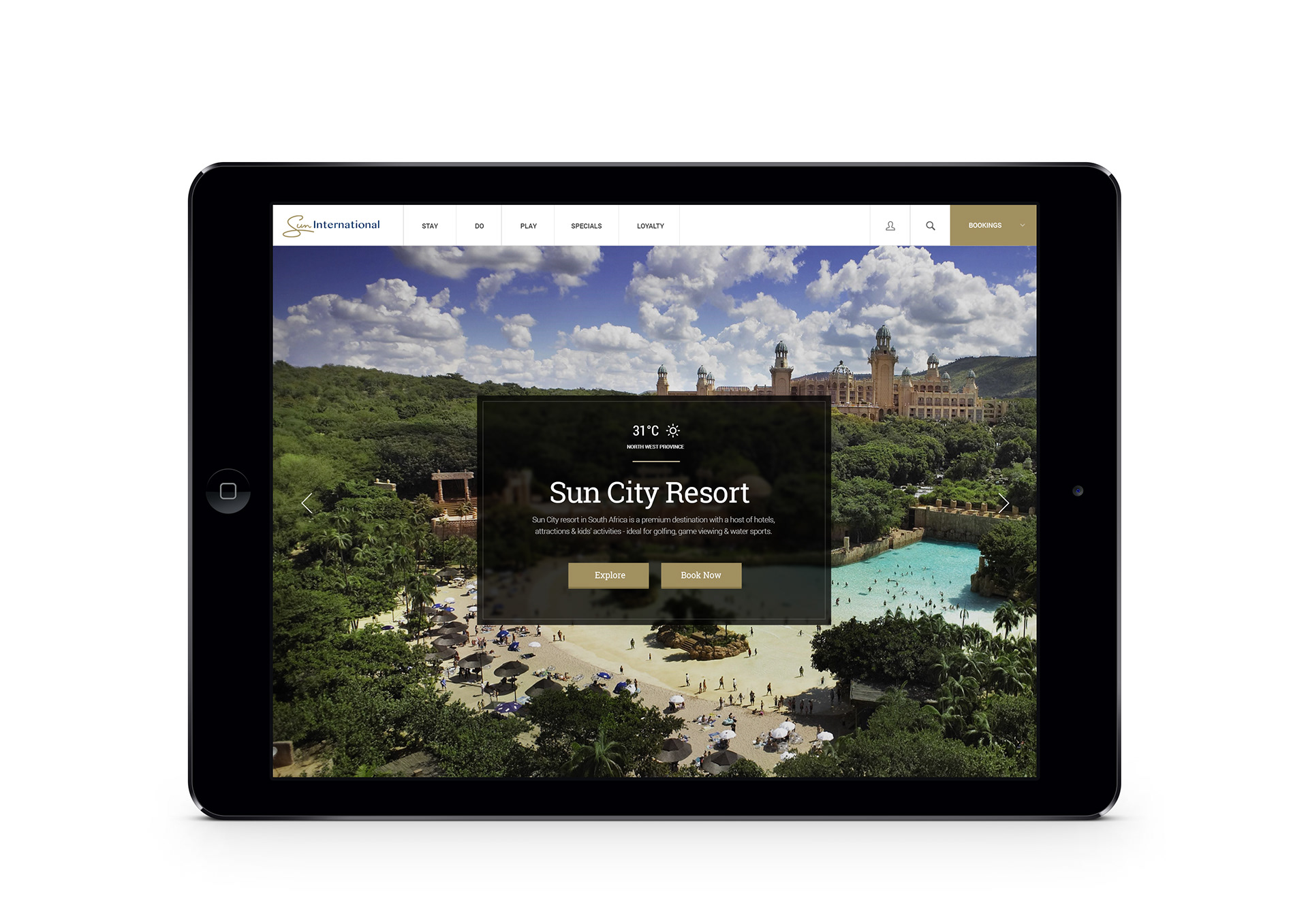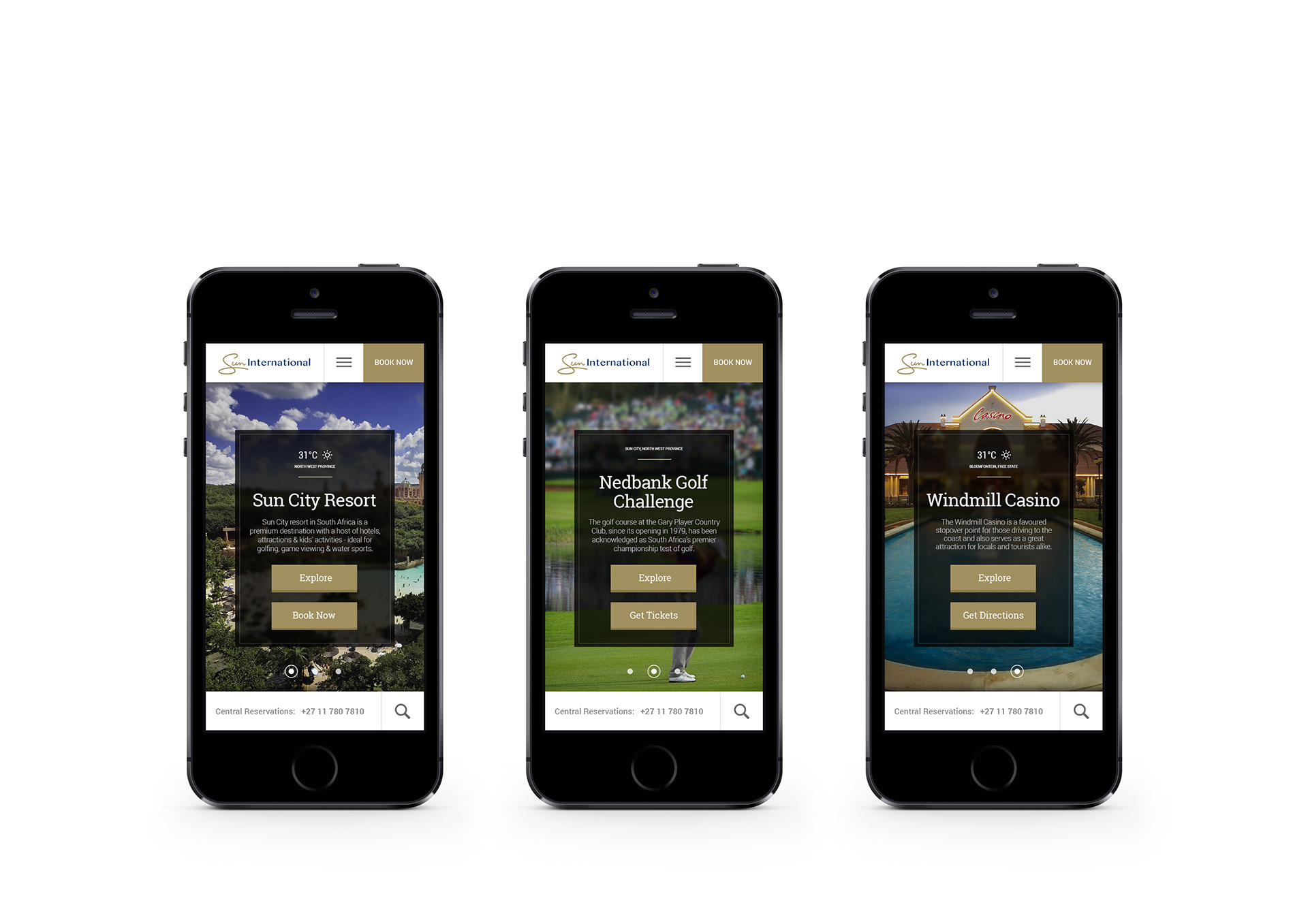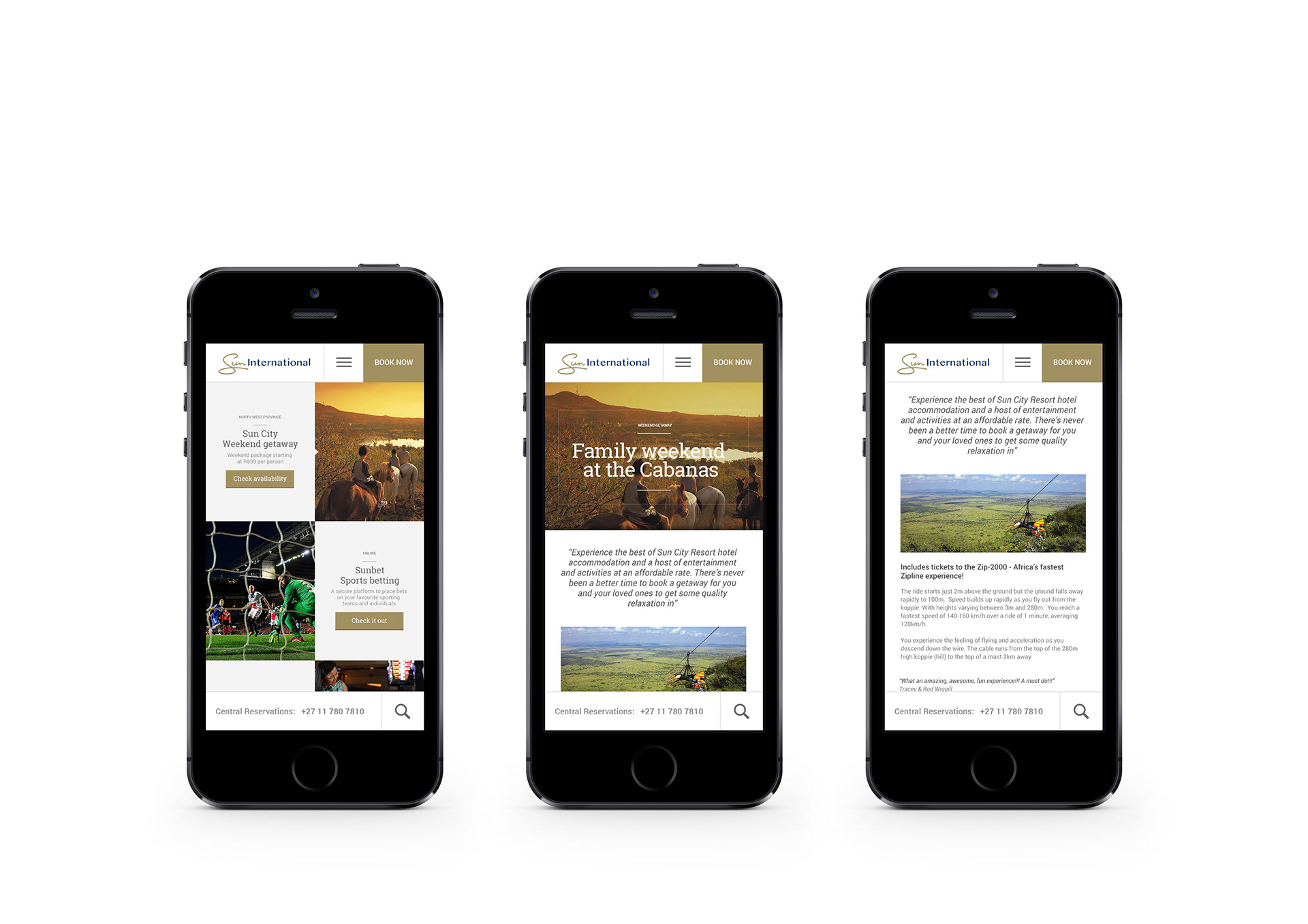 Agency: Hellocomputer
Client: Sun International
UI/UX Designer: Germari Steenkamp
 Creative Director: Matt Thompson
Executive Creative Director: Simon Spreckley